BROCHURE DESIGN - ST GEORGE'S CRYPT - ENTERTAINING MORE ANGELS

Good design should move people to do something. Whether it sparks a purchase, emotional connection, anger or love... it should do something.
The first time we read Entertaining Angels, the story behind St George's Crypt in Leeds, we read it from cover to cover in one sitting. The stories behind the homeless residents at the Crypt, plus the staff and volunteers that cared for them was incredibly moving, highlighting the best and worse that humanity has to offer. We immediately wanted to support producing the next book ahead of their 85th anniversary. But how could we produce it? Working with Leeds College of Art, we gathered a great team of staff and students, that were as enthusiastic as us to tell the updated story of this amazing Leeds charity. Over 7 months the team captured amazing interviews, designed illustrations, took new photography... and above all captured the essence of the Crypt.
Coordinating, then designing and printing the book was a challenging task on top of our normal daily workload. We were really pleased with the result. Pulling a few strings, we managed a huge launch event at Leeds Civic Hall, and have raised over £7000 to date from book sales.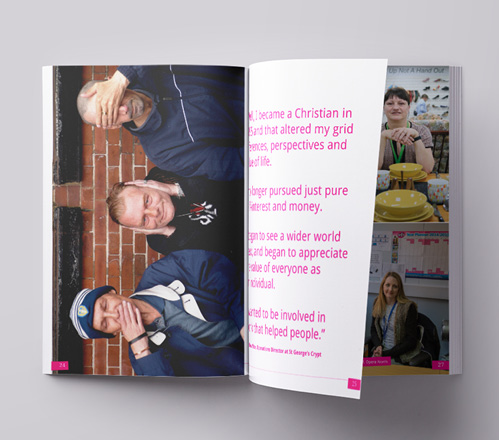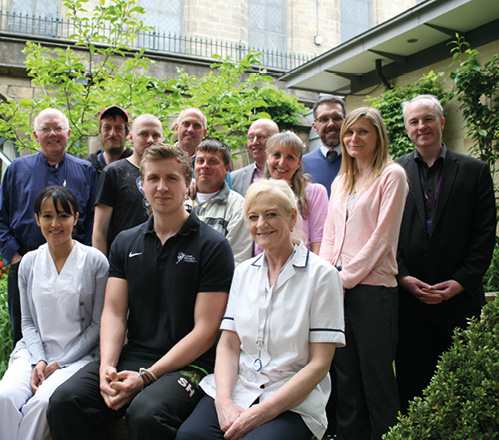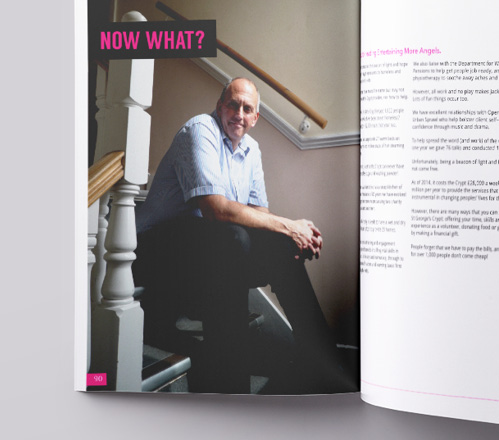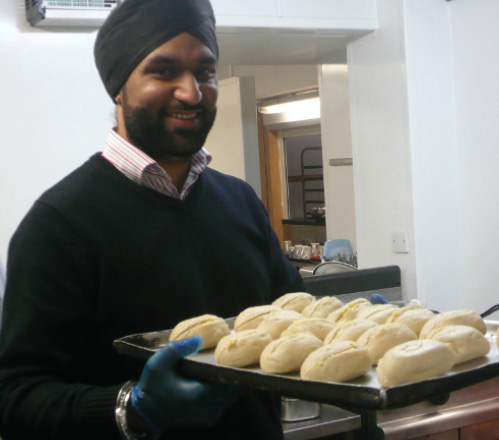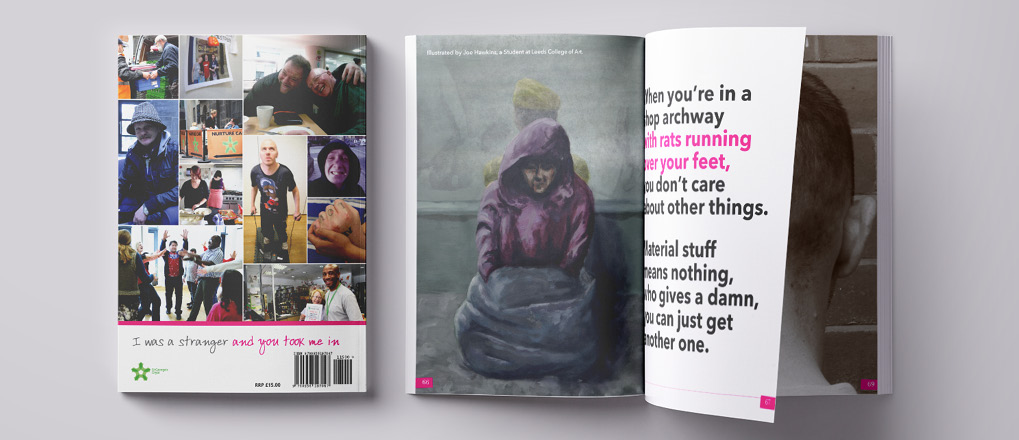 WORKING WITH ST GEORGE'S CRYPT

What an experience. Laughter and tears in a day without doubt. Stories, imagery and a zest for life flowed in full force from the Crypt team. As ever in life, the people with the least... shared the most. When you work on something you're passionate about, it ceases to become work. That's what coordinating, designing and printing Entertaining More Angels became for us.
We're proud to have helped tell the next chapter in the story of St George's Crypt... one of the most special places in Leeds.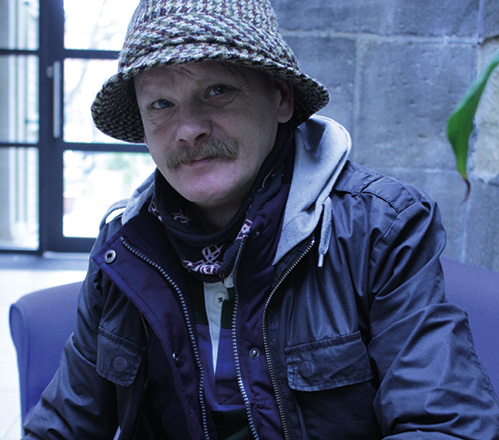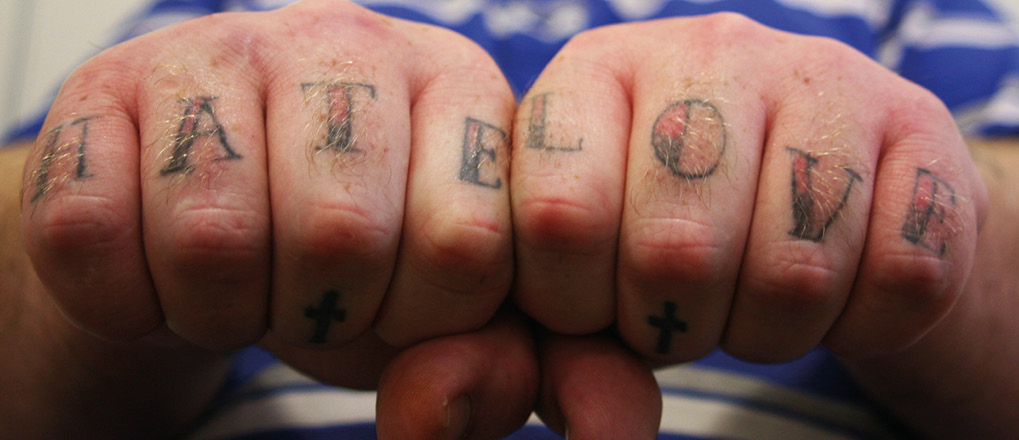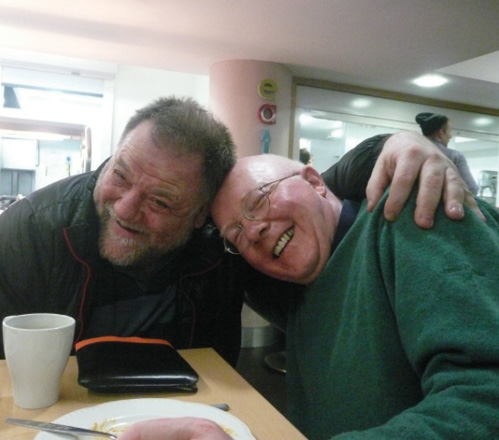 BISKIT - AN UNFORGETTABLE EXPERIENCE
"Working with Ed and the Biskit team to produce our 85th birthday book, Entertaining More Angels, was a brilliant journey, great for the students at Leeds College of Art, eye-opening for the clients who shared their journeys' and hopefully inspiring for the reader.
"Biskit were available at the drop of a hat and charitably produced a beautifully designed, informative and engaging body of work that has raised substantial funds and awareness of the transformational work we do."
Andrew Omond, St George's Crypt