For over twenty years, Biskit has worked with hundreds of companies across the UK and Europe, helping them develop effective marketing plans and teams that feel empowered, passionate and results driven.
We have worked with companies in sectors as diverse as food, engineering, tourism, education and professional services, developing both new concept brands through to refreshing existing brand identities.
Whether it's signage, exhibition stands, brochures or direct mail, Biskit can help your brand shine.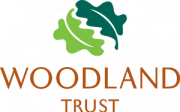 Whether it's advertising, signage or visitor leaflets… we helped make the Woodland Trust more visible.