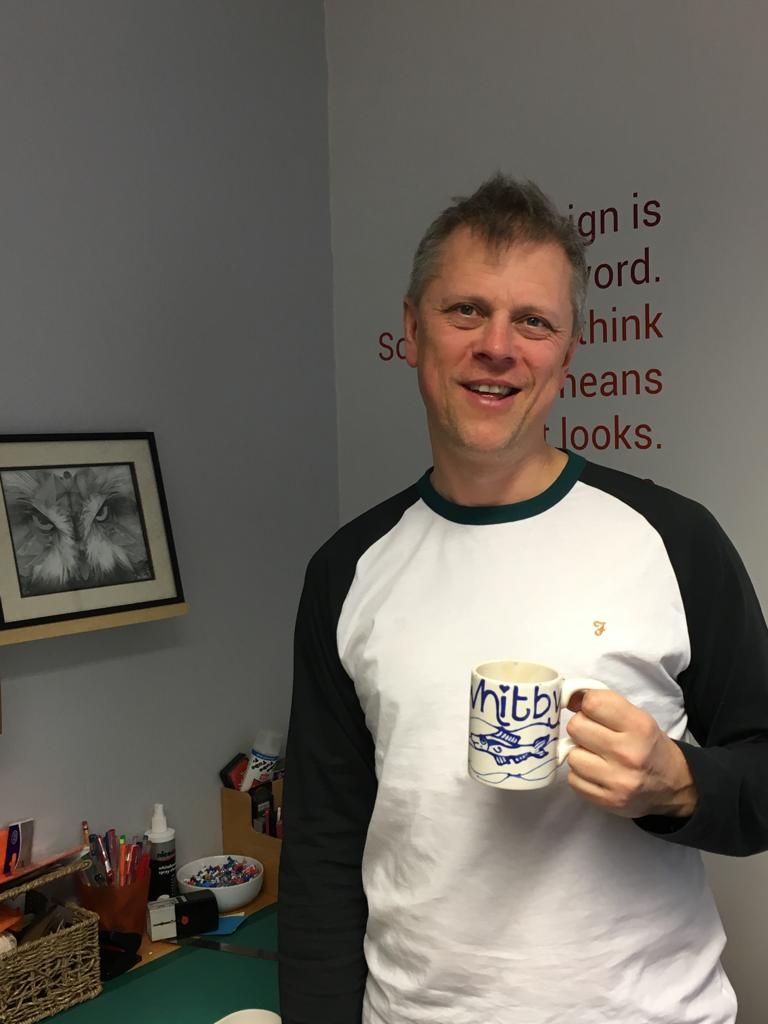 In business I guess we're used to sending clients things. We've never really been into corporate gifts or hospitality, though it's nice to put a smile on a face with something thoughtful.
The nice folks at Ingrid Flute Yorkshire Holiday Cottages though sent me this mug last year. It's a nice reminder of some lovely brand development workshops that we did with them, and makes me smile every time I use it !
When you can mix work with fun, you have the magic ingredients. Working with their team to work out the essence of Ingrid Flute was a fun challenge, and highly rewardng.
Wrapping this refreshed brand into a updated website, brochure, dm campaigns, email newsletters and advertising was the icing on the cake.