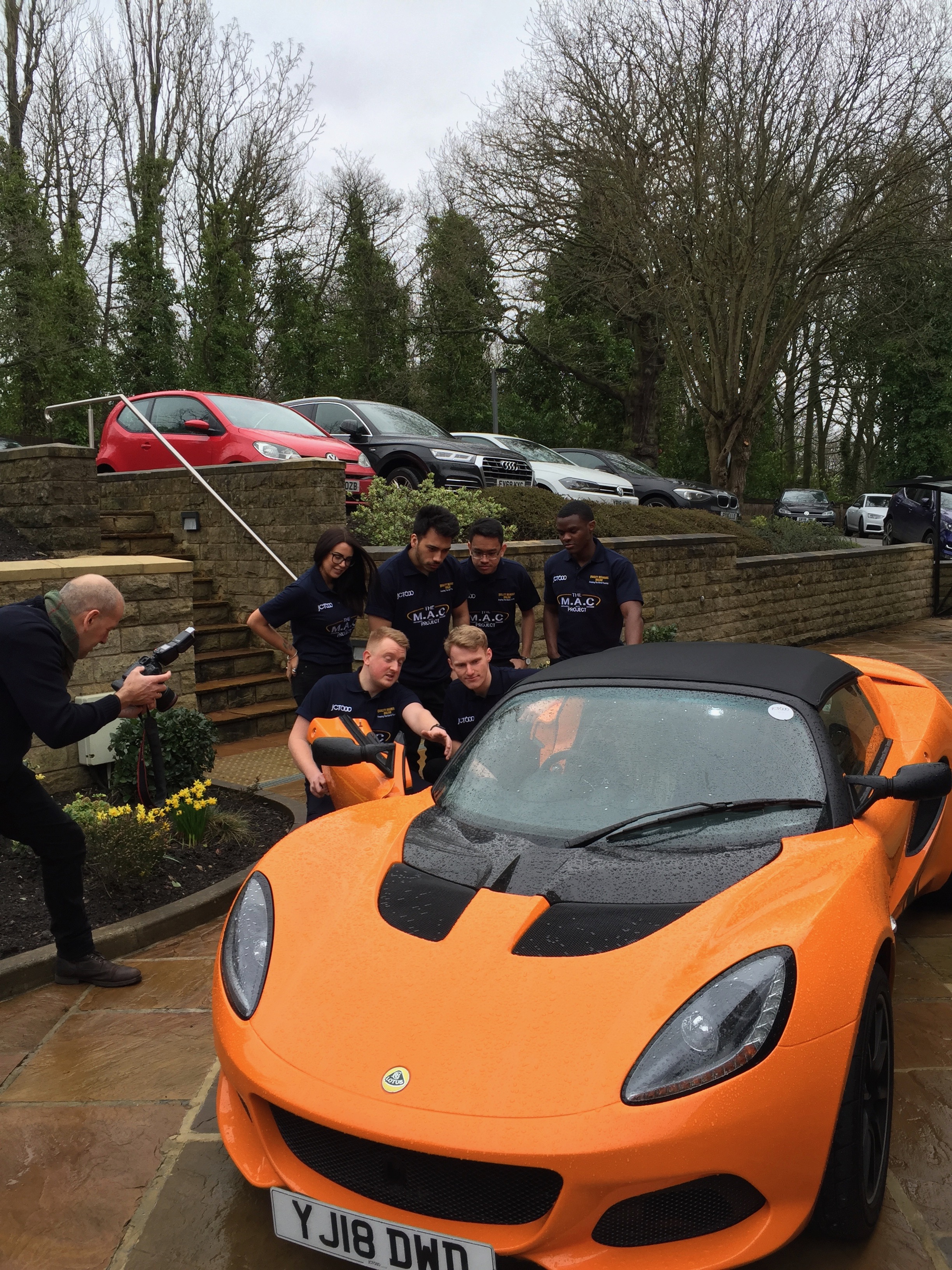 A New CSR Student Project with Leeds University
An exciting morning this week with JCT600, Quality Bearings Online and students from Leeds University.
We're here to look at their latest student project, a potential automatic wheel changer to help motorists change a wheel more safely and efficiently.
Although everyone seemed interested in the Lotus, the real test project is going to be the Peugeot.
Over the coming months, the students will be working hard on the technology, for a grand reveal in early summer.
Working with a University on a student project can be a great way of gaining new ideas, adding value to student employability, plus getting some great team engagement and pr.
At Biskit, we enjoy working with clients on a range of marketing consultancy projects from branding, through to marketing planning, website development and graphic design.
We've worked with Quality Bearings Online now for several years, and have been delighted to see their international export business grow beyond all recognition.