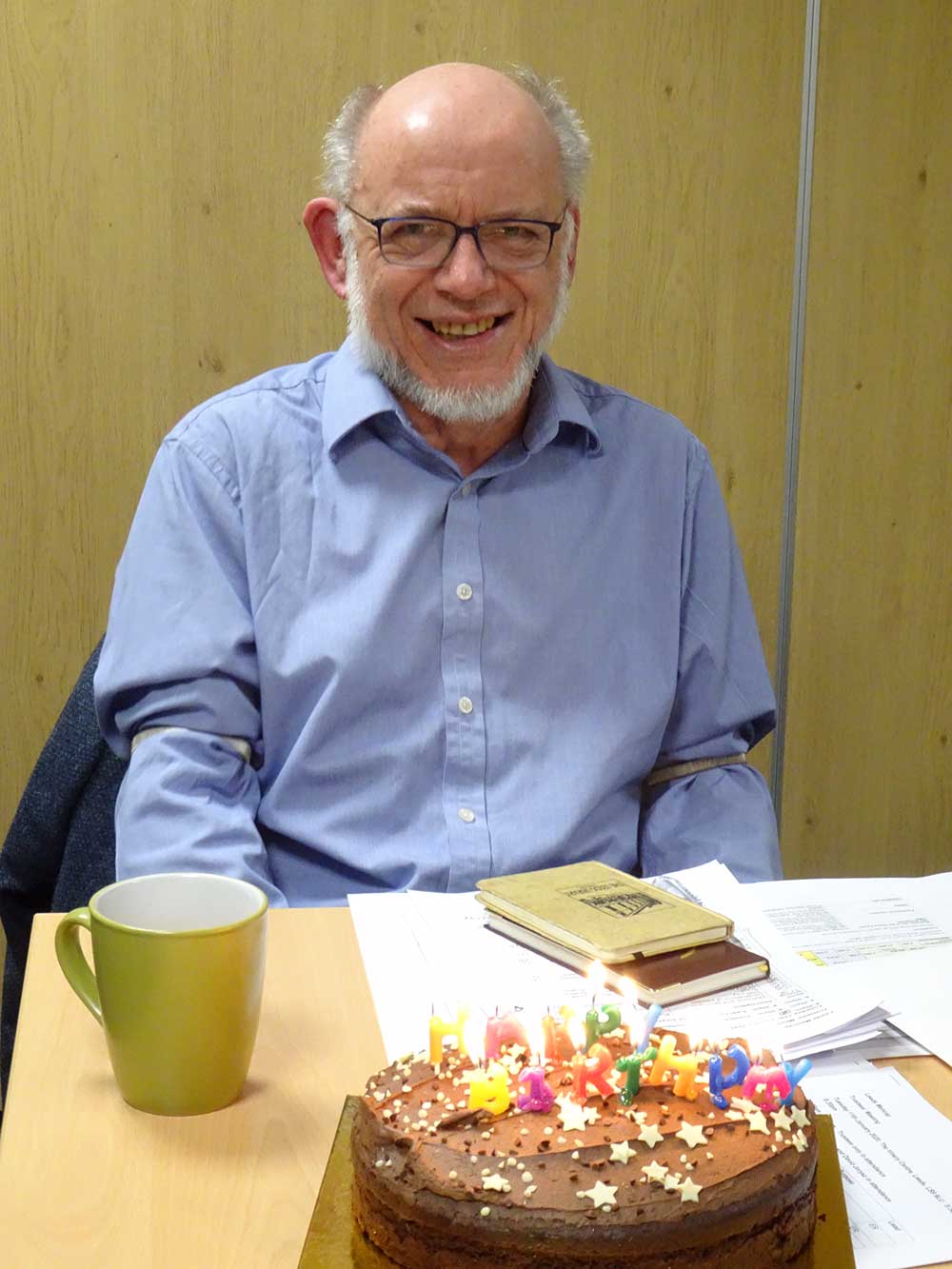 Birthday celebration for Leeds Mencap Chair
Martin was still smiling, even when he knew the entire cake wasn't for him.
Good to mix a birthday celebration for our current Chairman, Martin Staniforth, with our Trustee meeting and quarterly review.
Martin has overseen some huge changes at Leeds Mencap over the years, and the construction of the excellent Vinery Centre in Leeds.
A superb facility and service supporting young adults and their families with learning disabilities in Leeds.