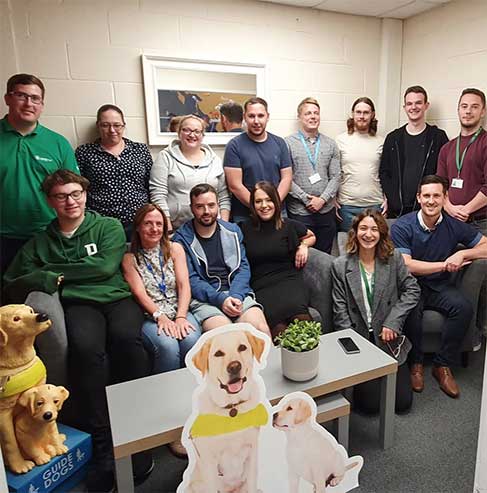 CSR, Brands and Marketing
We really enjoy working with clients that invest in CSR, in fact it's part of our approach when looking at Brand Values, Relevance and Stakeholders.
The desire for engagement has got to come from the company, but we certainly help with focus and the process behind selecting a charity to support.
The potential benefits of charity engagement are well known. Increased team working, improved brand profile, skill enhancement… all contributing to a more holistic sustainable brand.
We remember starting the process with LampShop Online in 2018. Raising £5000 for a Guide Dog puppy seemed so far away, but we were delighted to see that they managed to raise that sum in under 12 months, and they're now looking forward to seeing the new puppy for a welcome first visit.